Virtual Mediterranean Eating Classes - YOUR body will thank you!
4/23/2020
Med Instead of Meds Virtual Series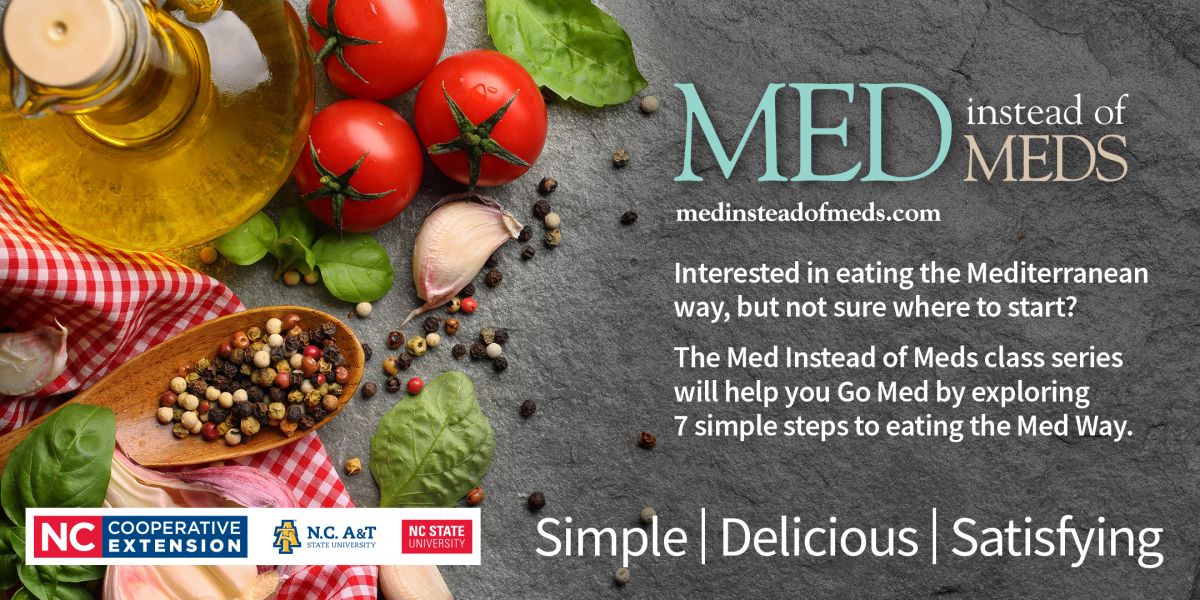 Eating like those who live in the Mediterranean region has been shown to promote health and decrease the risk of many chronic diseases, such as some cancers, Alzheimer's, type 2 diabetes, high blood pressure, and cardiovascular disease. Are you interested in eating the Mediterranean way, but not sure where to start?
This online Med Instead of Meds class series will help you Go Med by exploring 7 simple steps to eating the Med Way. Learn Med tips, life hacks, and recipes that will help you eat the Med Way every day. Great tasting and good for you! The simple, delicious, and satisfying Med Way of eating will keep you coming back for more.