About Us
Welcome to the Town of Enfield! Our city is defined less by boundaries on a map than by the sense of shared values our residents hold dear. We take pride in maintaining a wholesome lifestyle, rich in cultural history, along with a deep commitment to the preservation of our environment and a progressive approach to local business.
Founded in 1740, Enfield, North Carolina is the oldest town in Halifax County. In 1896, the opening of the Enfield Tobacco Market brought a glimmer of prosperity to this small town of 700 people (today 2300+). As the tobacco market grew, new businesses were established along with the Bank of Enfield, the oldest bank in Halifax County. Enfield is easily accessible 5 miles from I-95, Exit 154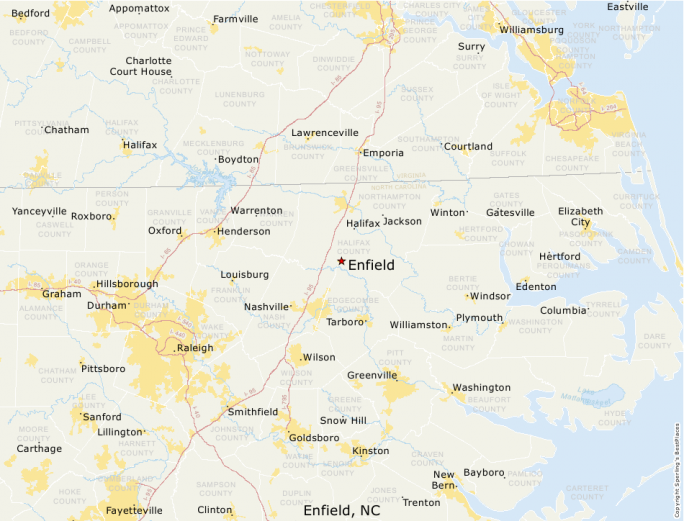 Peanuts, however, soon became the leading agricultural market in Enfield. The establishment of many buying and cleaning stations for peanuts soon made Enfield the world's largest raw peanut market. Every year is host to the Peanut Festival. Family fun featuring good food, arts and crafts, farm equipment displays, carnival and amusements, music and dancing and, of course, the famous peanut — no small thing around here!
Stay connected by subscribing to updates and alerts by clicking here...